Krystal Kart is a mobile AR game about racing against your friends. The player places the track on the table to create an AR experience. The players can use power-ups to increase speed or slow down nearby cars. For new players, it can be hard to handle the vehicle. Therefore, it was essential to have the right skill level on the tracks. I did that by finding the correct width on the trails.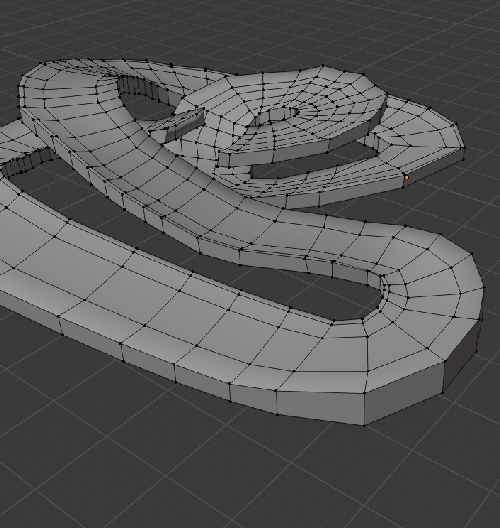 Creating a track
I started with pen and paper to find a nice flow. If there were a lot of turns on a track, I would add a long straight road because that was a reward for managing all the turns. I put my sketches in Blender, found the proper measurements, and started molding them.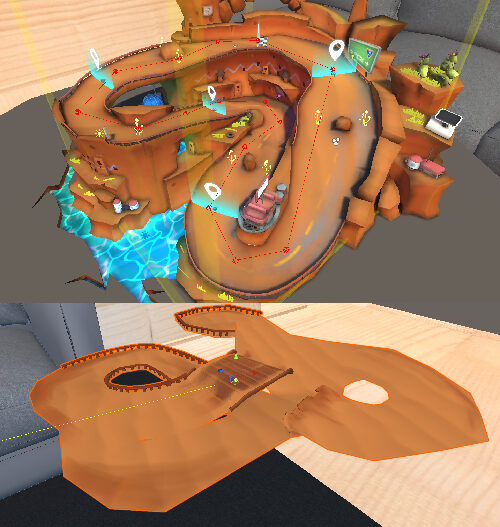 After that, I imported the blender file into Unity, placed colliders so that the players wouldn't fall off, and tested it. When the track was just right, I established checkpoints and power-ups. Then I decided on how many laps the race should be, put it on the phone again, and tested it. I play-tested the tracks a few times with my teammates and continually wrote down feedback.
I sent the track to the 3D artist, who finished the job when everything was done. A route took me about 2 weeks to complete.
I learned to work in a performing team, meeting real deadlines. I realized that I needed to trust my guts and show, not tell. It was more time-efficient to do it first and then ask if I was doing good. The team was often under a lot of stress, so I became independent, which forced me to learn quickly.
PROJECT: Mobile game
INTERNSHIP: Anlter Interactive
ROLE: Level designer